MEET OUR TEAM
WHO WE ARE
Tagarela started in 2013 as an unpretentious blog created by Nina Silva. The purpose of the site was to deliver quality content in Portuguese about exchange planning and also about life in Australia.
The Tagarela website grew so much that Nina had to choose what to dedicate herself to. It was then that in 2016, officially, Nina Caxambu decided to leave her IT career to dedicate herself exclusively to the world of student exchange.
Since then we applied for over a thousand student and tourist visas with 99% of approval rate.
In 2021, Tagarela Migration was born. Now we will look after our clients from the beggining of their Australian journey untill the permanent residency.
Our team is prepared to assist you during the entire planning process, with a total focus on providing individualized service and planning that fits according to the needs and profile of each client.
BOOK AN APPOINTMENT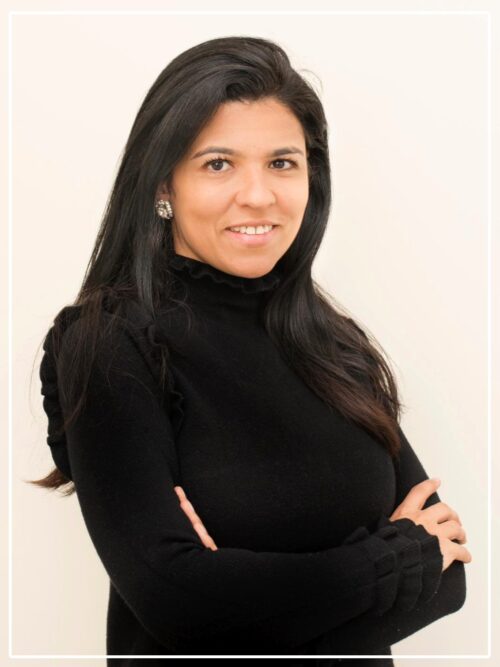 Lohraine Mendonça da Silva e Souza
Migration Agent (MARN 1569537)
Arrived in Australia in 2012 and worked as a migration case manager in multiple offices in Sydney. The experience of closely working with different migrant communities and learning their particular needs inspired her to pursue further studies in the area and get the registration as a migration agent (MARN 1569537).
Lohraine completed a Graduate Certificate in Australian Migration Law and Practice at the Australian National University and, in 2016, started the Soul Migration to provide assistance for those who wish to live in Australia, permanently or temporarily.
Moreover, she's a member of the Brazilian Bar Association (OAB) of Rio de Janeiro, the Migration Institute of Australia and the Migration Alliance.
She's also the founder of the platform Making Australia Home, which combines quality information and essential services every migrant need to settle into this country and call it their home.
She is now a proud member of the Tagarela Migration team and more than happy to answer any questions you may have in your Australian journey.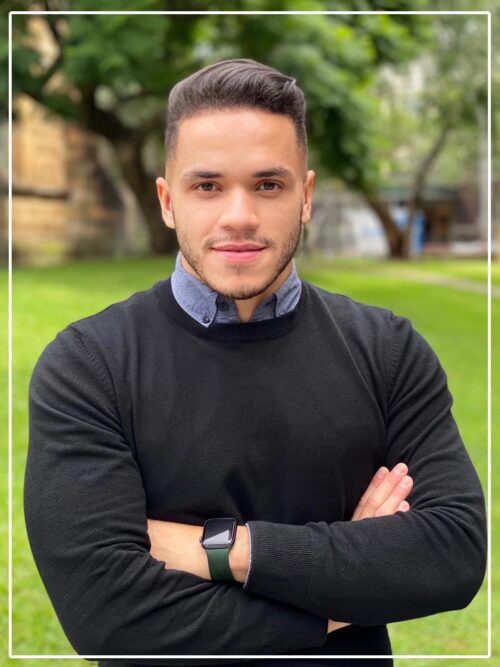 Hugo Leal
Migration Agent (MARN 2217825)
After working as a Visa Processing Officer for the Department of Home Affairs at the Australian Embassy in Brazil, Australia was the natural choice for Hugo to spend his sabbatical year in 2019. Little did he know that he would end up falling in love with the country and soon decided to make Australia his new permanent home.
Since moving to Australia, Hugo has been the head of the Student Visa Department at Tagarela and has over 4 years of experience with the Australian visa system, having worked both inside the Australian government and on the visa applicant's side.
Hugo holds a bachelor's degree in International Relations from the University of Brasilia (UnB) and is currently undertaking a Graduate Diploma of Migration Law and Practice at the University of Technology Sydney (UTS).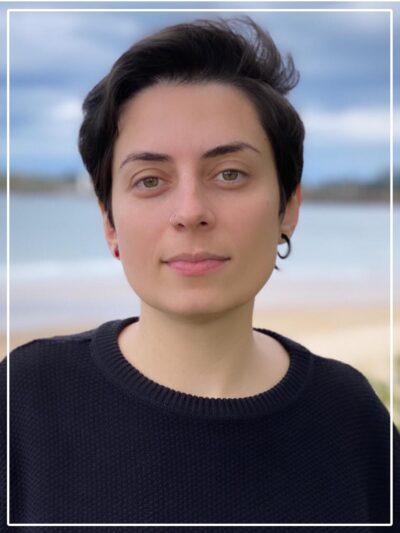 Nina Silva
Director
Nina arrived in Australia on a student visa in 2010 and, like many other international students, started to make her way working in the hospitality field. After 3 years involved with coffee in the barista / all rounder profession, she got a job in Information Technology, an area where she worked in Brazil before moving to Australia.
She started Tagarela Intercambios in 2016 and in 2021, Tagarela Migration was born, to help people, like her, that want to call Australia home.
She holds a bachelor's in Business Administration and a Diploma of Systems Analysis and Design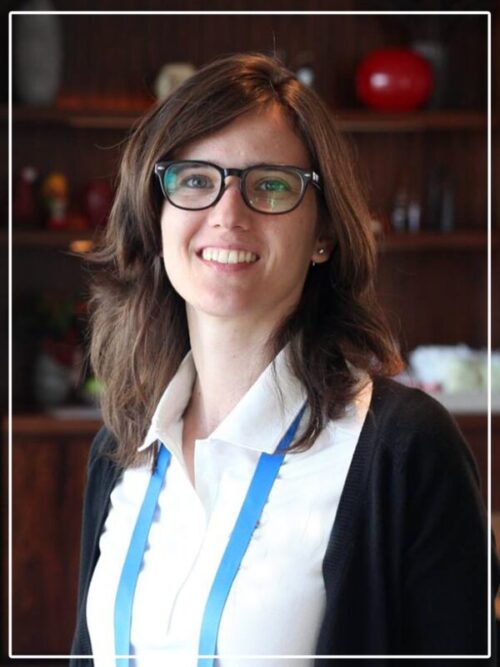 Carolina Vilares
Customer Service - Marketing Specialist
Carolina arrived in Australia for the first time in 2018, and is responsible for the first contact with our clients.
She is a marketing specialist, responsible for our social strategy, data analysis, campaign management and content creation
She holds a bachelor's in Communication (Radio and TV)